Get fired up for Fast ForWord to the Finish Line, the 2021 Spring Participation Challenge! This fun challenge is the perfect motivator to re-engage your students at school or at home. For each week that students attain a green check for Participation during the challenge, they'll earn a chance to win a $25 Amazon gift card.
The Fast ForWord product's focus on building literacy and cognitive skills will boost learners' understanding and help them prep for end-of-year testing. It's a teacher-student win-win!
HOW IT WORKS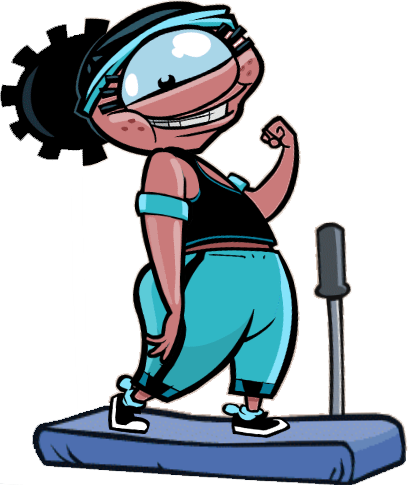 From 3/14/21 through 5/8/21, every student will be automatically entered into a raffle for each week they attain 95% or higher in Fast ForWord Participation. Every two weeks, Carnegie Learning will randomly draw ten winners who will each receive a $25 Amazon gift card. We will notify teachers of their students who are selected to win and also announce nationally the winners' school name, district, and state.
All we ask is that teachers and administrators encourage students to complete their Fast ForWord time each day. The more time students spend in the Fast ForWord product, the better their chance to win and the more they will learn!
If you have any questions about class participation, please contact us at [email protected].
PARTICIPATION METRIC
Students who complete the schedule each day typically gain more from the Fast ForWord product. The Participation score measures how much time the students spent in the product by checking the actual participation time on the days the student worked that week and comparing it to each day's time requirement, or daily protocol. Students are expected to complete the daily protocol each day they use the product (30 to 90 minutes per day, depending on the protocol). For more information, see Fast ForWord protocols.
95% to 100%– On Target
80% to 94% – Approaching Target
79% or lower– Below Target
Preview of the Usage Report
MOTIVATE & ENGAGE
Throughout the Fast ForWord to the Finish Line Challenge, we'll send updates every two weeks, along with additional tips and resources to encourage and motivate your students.
To help monitor, check out the different ways you can track student progress in the Student & Teacher Resources section of the Toolbox and utilize the Monitor tab in mySciLEARN while your students are working!
ELIGIBILITY
Students working on Fast ForWord at K-12 schools or through certified Fast ForWord Providers in the U.S. or Canada are eligible to win.
FAQS
Where can I access the Usage Report?
Log in to mySciLEARN and select the Reports tab. From the left column, select your school (depending on your staff role), click All Students or a group, then check out the Participation column. Be sure to change your date range in the top right corner to apply for only the weeks you're checking (or Select This Week or Last Week).
What data is included in the Usage Report?
Learn about the Usage Report here.
What devices can my students use to work on Fast ForWord?
View a list of supported devices and Fast ForWord's minimum system requirement here.
Is Reading Assistant Plus included in the Fast ForWord to the Finish Line Challenge?
This challenge is looking at the Fast ForWord Participation metric only. We are evaluating a Reading Assistant challenge at a later time.
For further questions, contact [email protected].
Good luck and we'll see you at the finish line!