A Remote Learning Solution
The abrupt shift to distance learning at the beginning of the pandemic propelled Lawrence Union Free School District in New York to look for tools that would help them get ahead of the potential achievement gap and ensure grade-level progress. In May 2020, they started using the Fast ForWord reading and language supplemental program, and now, they are excited to share their students' growth.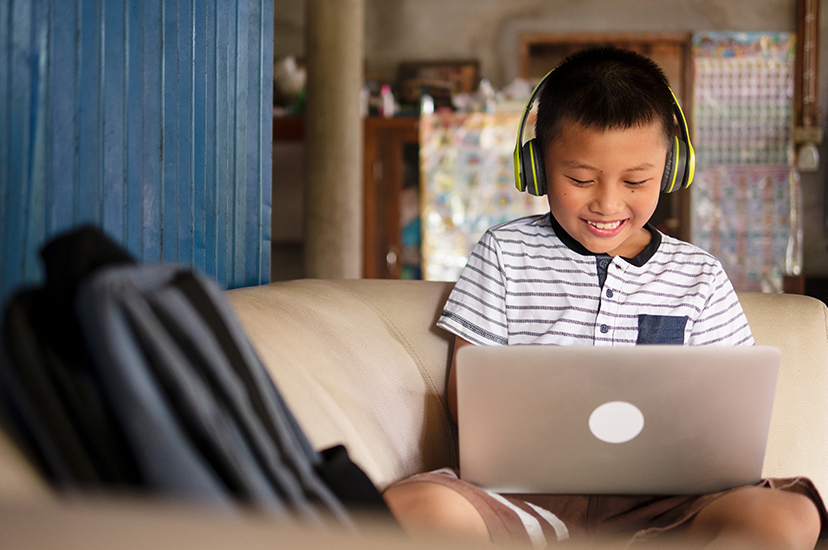 As recently reported in LI Herald, Lisa Tariq, director of special programs for the Lawrence School District, says, "It is truly rewarding and remarkable to see how much progress our learners have made in the area of reading during a global pandemic. Our learners have overcome the challenges with this new way of learning and have embraced this new program to learn to read."
What is Fast ForWord?
Fast ForWord is an adaptive, evidence-based reading and language program that builds foundational learning skills in the brain, resulting in efficient and long-lasting gains. A popular component of the Fast ForWord program is Reading Assistant Plus, which uses patented voice recognition technology to support oral reading fluency and comprehension as a one-on-one virtual reading tutor. Students can flexibly work on Fast ForWord at home or in the classroom.
Reading Gains in Numbers
In a presentation to the Board of Education on February 8, 2021, Tariq enthusiastically shared some mid-year student results: "Our students have made at least three months' gain in five weeks!"
Reading Gains in Oral Reading
But numbers don't always tell the full story, so Tariq played audio clips to demonstrate a student's gains in fluency, confidence, and verbal sounding out of words. The fourth-grade student entered the Fast ForWord program at a first-grade reading level. On an initial Reading Assistant Plus recording, she can be heard faltering as she reads a passage aloud: "Ca- Pet cats. Cats make… great pets…. Cats make… great pets... Cats--there are many kinds of pe-- of cats."
Just four months later, the child had jumped to reading at 2.6 level, and an oral reading recording reveals a distinct improvement in confidence and fluency, which also correlates with comprehension. She reads, "Pet hermit crabs. Hermit crabs are fun pets. Like to.… they like to be near other crabs. We have two of them. Hermit crabs need a large tank. Hermit crabs like to climb." As of February 2021, this student has progressed even more and is reading at 3.4 level--getting close to grade-level, even in the middle of a global pandemic!
Looking ForWord to Continued Reading Gains
This is just the beginning of Lawrence School District's journey toward closing the achievement gap and overcoming the challenges of COVID-19 with Fast ForWord. Their students are off to a great start, and we look forward to seeing continued success from them.
Read the full article here.
Learn more about how Fast ForWord can help your district reach your learning goals and close the achievement gap. Download the info pack.