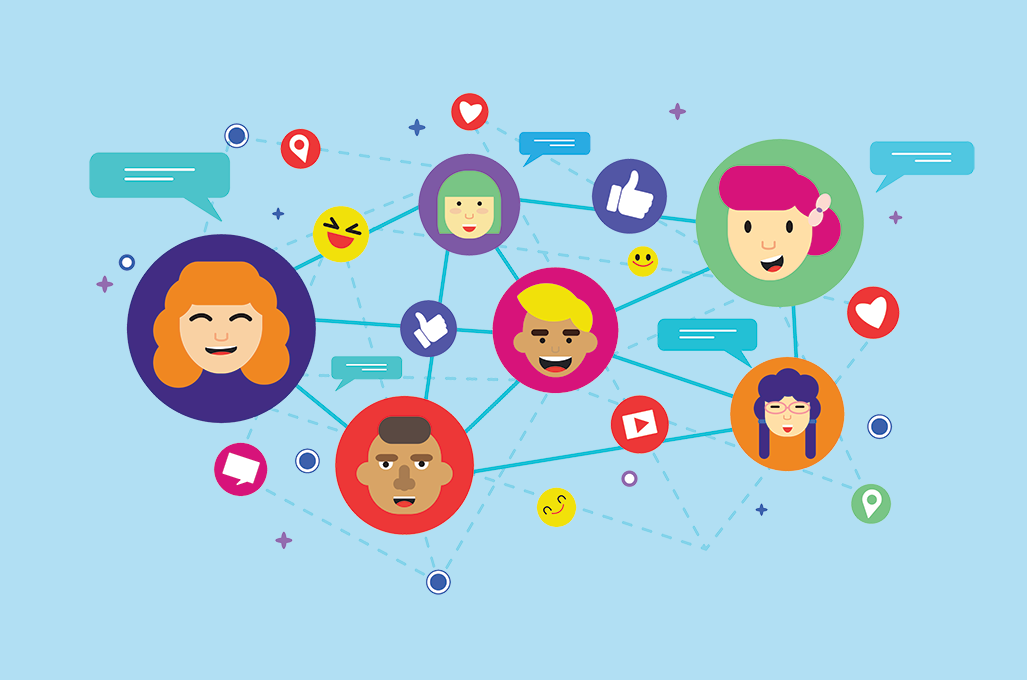 Why building a sense of community for your school is important during a school closure and 4 tips on how to do it
With 39 states, as well as districts in all other states, now closed, school closures have become the new normal during the nation's response to COVID-19 (follow EdWeek's live map of school closures here). Educators have risen to the challenge with the same passion they always bring to their schools and classrooms. They have quickly prepared take-home lesson packs and organized meal distributions. Many have even braved (or are preparing to brave) teaching online for the first time.
As schools transition to remote learning, or at-home learning, educators might consider ways to foster a sense of school community, even when social distancing means that "school" is spread out across individual homes. Teachers and those familiar with social-emotional learning already know: strong relationships are a key component of successful learning. So how can teachers build a strong sense of community during this period when "distance" has become necessary?
What is at stake when building a virtual school community?
Whether students attend school in person or remotely, a sense of community is important for them to succeed. This feeling of belonging is built by fostering relationships between teachers and students, between students and their peers, and among teachers and administrators—all of which unify the school community.
According to "Creating a School Community," research shows specific benefits of schools cultivating a strong sense of community. Students are more likely to:
A strong sense of community can also mitigate loneliness that is likely to arise when students are consigned to quarantined home learning. Schools in Asia that have already been closed for months report that students are lonely. A teacher at an international school in China noted, "It's much easier to hide in a digital world. And we have students who are just completely absent."  Loneliness can spiral into detachment. On the other hand, a strong sense of school community can encourage participation in the virtual learning environment.
Like other aspects of adjusting to school closures, fostering a sense of community while physically separated may be uncharted territory for K-12 educators. But it is an important component of a school or district's remote learning plans. 
Strategies for cultivating a virtual sense of community
Here are some ideas for educators who want to cultivate a sense of community as students continue learning from home during school closures.
1. Read to your students.
Last year, Texas elementary school principal Belinda George garnered national attention for her weekly routine of reading a bedtime story to her students on Facebook Live. The Washington Post reported on George's "Tucked-In Tuesday" event, and she explained: "Anything I can do to build relationships. If a child feels loved, they will try. There's no science about it."
Current school closures have inspired other educators to also read to their students on digital platforms. Oregon principal Jennifer Hesse was featured on local news for reading books to her students on Instagram Live every evening until students return to school. 
Many authors have been supportive of educators reading to their students online. Popular children's book and YA authors who have tweeted their permission for teachers to read their books include Mo Willems, Julia Cook, and Jason Reynolds.
Just remember that the publisher, not the author, actually holds the copyright to the books and thus has the ultimate authority to give or withhold permission. Fortunately, the major publishers have responded to teachers' interest in digital story-telling by adapting their policies to help, with specific guidelines for educators to follow.
2. Bring normal community-building routines to the digital space.
Rituals build community. A continuation of school routines on digital platforms not only promotes normalcy, it also establishes a sense of community. Many schools have already instituted morning announcement videos on Twitter, YouTube, and Facebook. Students still get to start off the day with the Pledge of Allegiance, birthdays, and announcements—and they know everyone from school is doing the same in their own living rooms or kitchens.
Lunchtime is another daily routine that could be transferred to a digital space. An online platform could be used to host virtual lunch, with students eating at home but gathering and chatting as if they're together in person. If your school doesn't already have a subscription to a digital meeting space, the following companies are offering free services:
(Other free resources that could be used to foster school community can be found on this growing spreadsheet of more than 800 offerings, compiled by the Facebook group Amazing Educational Resources.)
3. Use a buddy system.
Ideally, teachers would be able to do daily check-ins with all of their students. But in many cases, that might not be feasible. Assigning buddies is another way to make sure each student feels cared for. K-5 students, with the help of their parents, might report daily to their buddies about what activities they did at home and what their favorite part of their day was. A parent could facilitate the check-in by video chat (like FaceTime or Skype), by email, or by phone.
For secondary students, a more age-appropriate name for this system might be "study buddies" or "accountability partners." Students could report to each other what assignments they enjoyed or struggled with, or they could even be assigned to answer a discussion question about a class reading. Teachers and students alike are all learning as we go, and students might be able to share their motivation strategies or help each other with tech support.
4. Share experiences.
Give your students shared experiences that they can bond over and reminisce about. Plan virtual field trips that you "attend" together, and then arrange for a post-trip discussion on a video conferencing platform (see above for free options).
Here are some ideas of virtual field trips you can lead:
As educators and students continue to build their school communities from a distance, strong virtual relationships—based on the in-person bonds established before closures—will help make the transition to remote learning easier and more enjoyable for everyone. Of course, this is not a comprehensive list. Share what your school is doing to build a sense of community in the comments below!
---
More Resources:
Kane. K. (2016). "Back to School: Why Creating Classroom Community is So Important." National Association for the Education of Young Children Blog. https://www.naeyc.org/resources/blog/why-creating-classroom-community-so-important
Rabbitt, B. (2020). "Prioritizing Human Connection When Social Distancing Is the New Norm." EdSurge. https://www.edsurge.com/news/2020-03-16-prioritizing-human-connection-when-social-distancing-is-the-new-norm
Schaps, E. (2003). "Creating a School Community." Educational Leadership. http://www.ascd.org/publications/educational-leadership/mar03/vol60/num06/Creating-a-School-Community.aspx
---
Whether learning remotely or in-person, the Fast ForWord K-12 reading and language software adapts to individual students to accelerate learning at any level. Learn more by requesting free samples.