Lisa Wilson is one of the many educators and parents who saw how the Fast ForWord solution changed kids' lives before reaching even more learners as a Scientific Learning employee. Lisa shares the story of how she helped close the achievement gap in Louisiana with Fast ForWord and why she's all in on the software.
Meet Lisa Wilson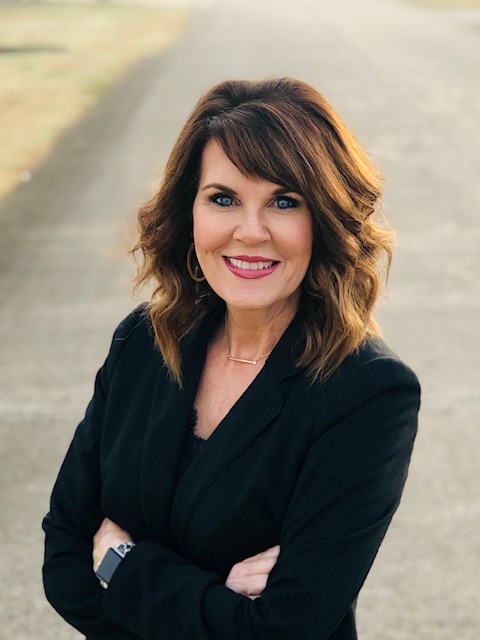 What three words would Lisa Wilson's former students likely use to describe her?
"They'd probably say 'the computer lady,'" Lisa grins. "And they loved me, they loved computer lab."
It's easy to see why elementary students would love Lisa—she is energetic and warm, and her eyes light up when she talks about her former students.
Lisa worked at St. Mary Parish Schools in Louisiana for over twenty years. For fourteen of those years, she ran the Fast ForWord program in her lab and then at schools across the district. After helping thousands of students grow and succeed, Lisa continues to help learners achieve their potential as a Fast ForWord Customer Success Manager at Scientific Learning.
"After I understood what Fast ForWord does for students and their ability to learn better, I've just been all in. I've seen year after year after year what it's done for students." She happily observes, "I have a different role, but I'm still impacting students and still facilitating this for students, and so I'm thrilled!"
Lisa Wilson is all in on Fast ForWord. Here's why.
Not "Just Another Program"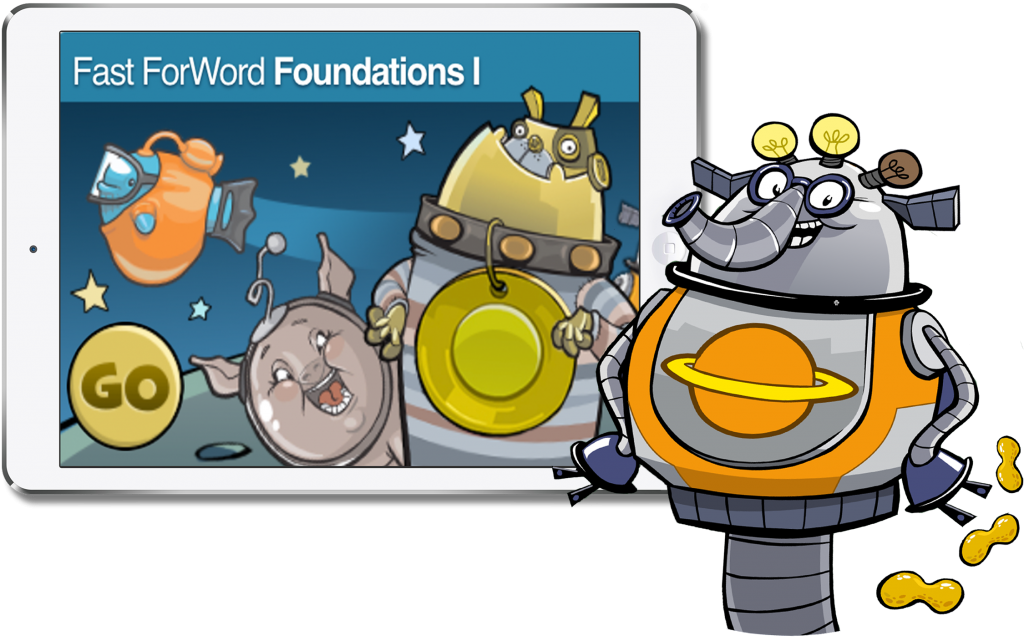 What Is Fast ForWord?
If you walked into Lisa's Fast ForWord lab, you would have seen each student working at a computer on exercises that look like video games. The Fast ForWord software is a K-12 adaptive reading and language program that simultaneously develops reading, cognitive, and social-emotional learning skills in a 3-in-1 approach.
You might also have seen students reading aloud into their headset microphone as they worked on the Fast ForWord component called Reading Assistant Plus. This innovative reading tool acts as a virtual 1-on-1 tutor that listens as students read aloud and gives immediate, corrective feedback when they stumble or mispronounce a word.
2, 4, 6, 8, Lisa's Here to Motivate
About 125 students came through Lisa's lab every day, and she was their ultimate cheerleader. She did whatever she could to motivate her students to stay engaged and persist through the rigorous Fast ForWord exercises.
She provided prizes like a handful of cereal for milestone achievements or raffling a jeans pass for students with high scores. She worked with students individually when they got stuck, and she celebrated their accomplishments, too.
Lisa encouraged her students to put in their best efforts because she knew their hard work would pay off. But she didn't start with that confidence.
The "Aha!" Moment
"Honestly, at first, I just thought, 'it's just another program.'" Shortly after, Lisa saw what made Fast ForWord unique.
The lightbulb switched on when she learned about the neuroscience behind Fast ForWord. "This is not just games, but it literally changes students' brains. It makes them a better learner, helps them to pay attention more, enables them to have a better memory, as well as improves their ability to process information at a quicker speed and then turn around and apply it. When I understood that piece, then I was bought in."
Test Scores and District Score Go Up, Up, Up
Quickly after implementing Fast ForWord, the impressive results confirmed that this neuroscience-driven design works. St. Mary Parish piloted Fast ForWord with 3rd graders during the first year. Test scores increased so much that the school district surpassed the state average. This was a huge deal.
"Never in the history of St. Mary Parish had we ever even matched the state average of Louisiana. That first year was the first time that not only did we match, we outperformed the state average in our test scores," Lisa gushes.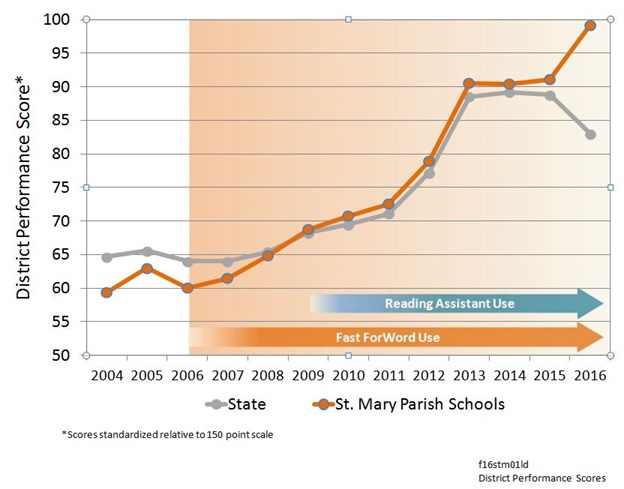 The district-wide gains continued into the second year, when 2nd graders were added to the Fast ForWord program. The program was later expanded to the entire student population from 2nd grade through high school. Fast ForWord has been implemented as a whole-class solution in some years and in others, as a targeted intervention.
Lisa attributes the consistent district-wide achievements to Fast ForWord. "I will tell you in 14 years, teachers, principals, curricula, interventions, and superintendents have come and gone, but Fast ForWord, with Reading Assistant Plus, was the main staple that remained the full 14 years. Our district has remained above the state average the whole time. We went from a D as a school district to one point from an A, and we've maintained that."
(See the St. Mary Parish School District case study here.)
Boosts ALL Students
Lisa saw that Fast ForWord accelerates learning for students of all levels—below grade level, about average, and even gifted learners.
Struggling Readers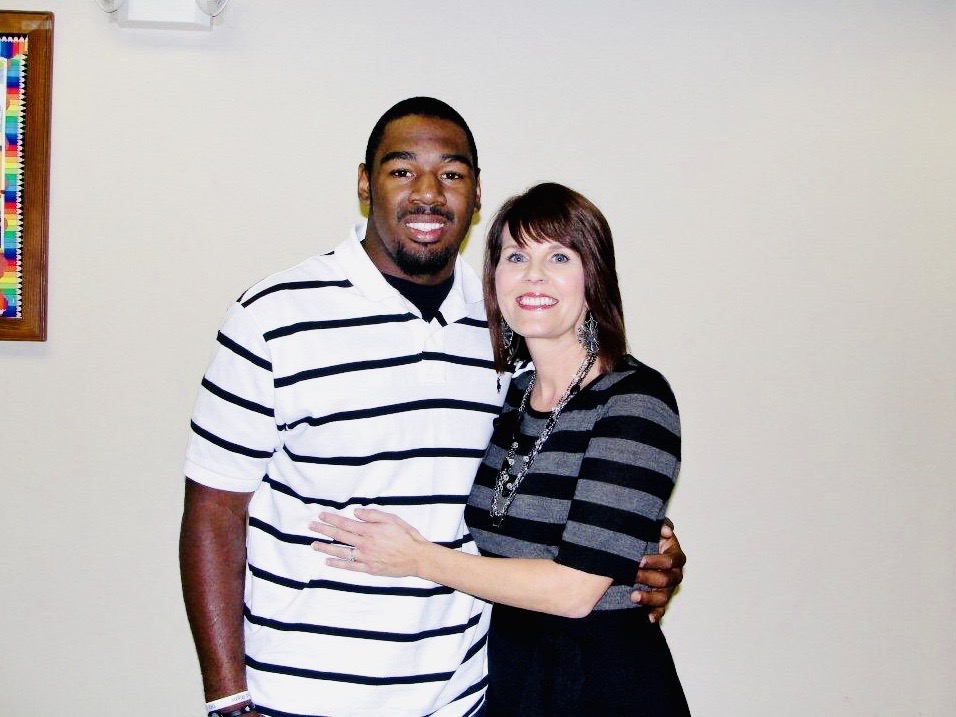 The stand-out success story among struggling readers is Kenny Hilliard. Before he played football at Louisiana State University and before he was drafted into the NFL, Kenny was a 9th grade student reading at the 2nd grade level. His teachers worried he wouldn't even graduate, let alone qualify for college.
The second year that Lisa implemented the Fast ForWord program, the district-level director of special education approached her about working with Kenny. By then, Kenny had worked with nearly everyone at the district, but nothing had helped. Fast ForWord would change his life.
Kenny's reading and learning skills developed quickly. Lisa recounts, "He would tell me he was seeing a difference. He even told me himself, 'I feel different. I'm understanding things better.'" Kenny went from feeling like school was a waste of time to confidently participating and even going to the library to check out books. He not only graduated high school, but he attended his dream college on a football scholarship, and he and his teachers attribute this growth to Fast ForWord.
Lisa reflects, "To see the dramatic impact that Fast ForWord has made on him has brought me great joy and I feel so privileged to have had a part in his academic transformation. This is what every educator strives for."
(Watch a video of Kenny Hilliard here.)
Middle-Performing Students
Students performing at grade level also benefit from the software's adaptivity, which provides exactly the challenge they need.
Lisa explains, "We did whole groups, and I really believe that that's why we saw such a huge jump in our test scores. Although Fast ForWord is wonderful as that intervention for your lower students, you really get a bounce from those middle students, who fall in that category where they don't ever get anything. You could come and work on Fast ForWord at your own level. You don't have to wait for the lower kids, you don't have to go as high as the higher kids, but you can work at your level."
Exceptional Students
Above-average students were also pushed to achieve their true potential with Fast ForWord. "I actually had three 3rd graders complete everything all the way through Reading Level 5, which was incredible and unheard of for 3rd graders to do this. They weren't held down and have to do things on such a low level. They were challenged in a way that no other curriculum in 3rd grade or 4th grade could have challenged them. It was just amazing that they were able to do that."
Lisa has helped thousands of students at all levels close the achievement gap with Fast ForWord, and she knows that it can accelerate learning for everyone.
A Wider Reach
Lisa has seen the power of Fast ForWord firsthand and is committed to helping as many students as possible. As a Customer Success Manager at Scientific Learning, she works with educators and students in California, Washington, Illinois, Arkansas, Texas, Virginia, New York, and her home state of Louisiana. "I want to do this for the rest of my life. That's how strongly I feel about it," she says.
We are grateful and excited for Lisa to be part of the Scientific Learning team, and happy for all the students she has already impacted and for the many more to come.
Want to bring the Fast ForWord solution to your school? Download the info pack to help you determine if Fast ForWord is right for your needs.