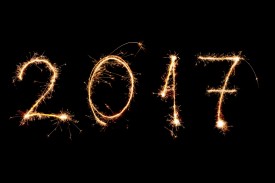 While education policy was one of the less contentious issues of 2016, a new administration is always bound to have some impact. Let's take a look at the biggest 2017 education trends, and how they may take shape in the coming year.
1. School choice and education reform
The recent election has brought us one of the most ambitious initiatives in the history of school choice – a proposal to redirect $20 billion of federal funding towards vouchers for low-income students. This is consistent with the new president's choices of appointees, showing a clear preference for market-based education approaches. Incoming Education Secretary Betsy DeVos has been a proponent of school vouchers and an architect of Detroit's charter school system, Vice President Mike Pence greatly expanded the voucher program in Indiana, and researchers from the American Enterprise Institute and Hoover Institution have been tapped as advisors.
But this may not mean a major shift in education policy. School choice has already become bipartisan over the last decade, though there is fear the coalition is now unraveling in precisely the urban areas where school choice has been most effective. While the $20 billion proposal may prove difficult to implement even with Republican control of Congress, it's reasonable to expect an acceleration of school reform, with expansion of vouchers and relaxed restrictions on charter schools.
2. Every Student Succeeds Act (ESSA)
The recent replacement of the No Child Left Behind Act (NCLB) with the Every Student Succeeds Act (ESSA) increased local and state control in ensuring that students from low-income, minority, and other disadvantaged groups are making educational progress. The new administration is expected to leave ESSA intact, although some supplemental regulations passed by the outgoing administration – particularly regarding teacher training and spending of Title I funds – are likely be rescinded.
While the changes have raised concerns that some states will now do less to improve impoverished schools, many educators welcome the greater flexibility in meeting student needs. This is especially true in special education, where previous requirements for universal standardized testing overrode students' Individualized Education Program (IEP) recommendations. Besides removing the one-size-fits-all testing approach, ESSA recognizes the importance of IEPs and provides specific support for the role of Specialized Instructional Support Personnel (SISPs).
3. Bilingual and dual-language education
It has long been demonstrated that, contrary to outdated preconceptions, providing students who are English Language Learners (ELLs) with bilingual education does not hinder development of English language skills and can improve academic performance overall. And while federal law has provided for bilingual education since 1968, in practice, the emphasis on universal testing has favored transitional programs focused on moving students out when they attain adequate English proficiency. Yet there is good reason to hope that the shift toward decentralization, expected to continue under a Trump administration, will create opportunities for more varied and robust programs.
The situation has also been improving within states, especially California, where a 1998 law requiring instruction for English language learners to be almost entirely in English was recently overturned. Research on the broad cognitive benefits of bilingualism, as well as an increasingly globalized economy, has led many states to implement dual language programs that include native English speakers. Going forward, constraints may come not from federal regulations, but from a shortage of qualified teachers.
4. Non-academic skills
Some of the most groundbreaking recent education research has concerned subjects not traditionally classified under education – namely, the effects of poverty on early cognitive development, and its consequences for later academic performance. Children who suffer from poor nutrition, stressful environments, and limited verbal exposure at home often lag in development of foundational reading skills and executive functions such as focus and self-control, all of which are necessary for academic success. As a result, these students are more likely to be diagnosed with learning disabilities and behavioral problems.
Research suggests that the most effective intervention must start before children even reach the classroom. In this regard, there are a few encouraging signs on the horizon, such as an expansion of paid maternity leave for working women and additional tax deductions for childcare expenses. Despite these changes, many problematic circumstances persist for these children. The most critical period for developing executive function lies between the ages of 3 and 6, but brain development continues well into early adulthood (and beyond). Innovative technologies to counteract the negative effects of poverty on the developing brain are growing in usage at districts and schools around the country. When educators use a neuroscience-designed intervention to intensively build the brain's ability to focus, remember, and attend, students from poverty have shown improved abilities not just in literacy, but across subject areas.
Education is a hot topic right now and with a new President, it will be interesting to see what we might see in reality, rather than what we can speculate about. Tell us what you predict as the 2017 education trends!
References
Bilingual Education Programs Gaining Speed
Predictions on How the Trump Administration Could Handle ESSA Rules
We're missing a big preschool opportunity: Column
How Donald Trump could change what it's like to be a parent in America
Education under President Trump doesn't look as scary as you might think
School Choice: Will Trump Help or Hurt the Cause?
Why Trump's Plan for a Massive School Voucher Program Might Not Work
Why Trump's Education Pick Won't Be Able to Privatize U.S. Schools
School choice advocates divided over Trump and his education pick, Betsy DeVos
Promising Changes for Special Education Under ESSA
Bilingual education vote in California another shift from bitter 1990s conflicts